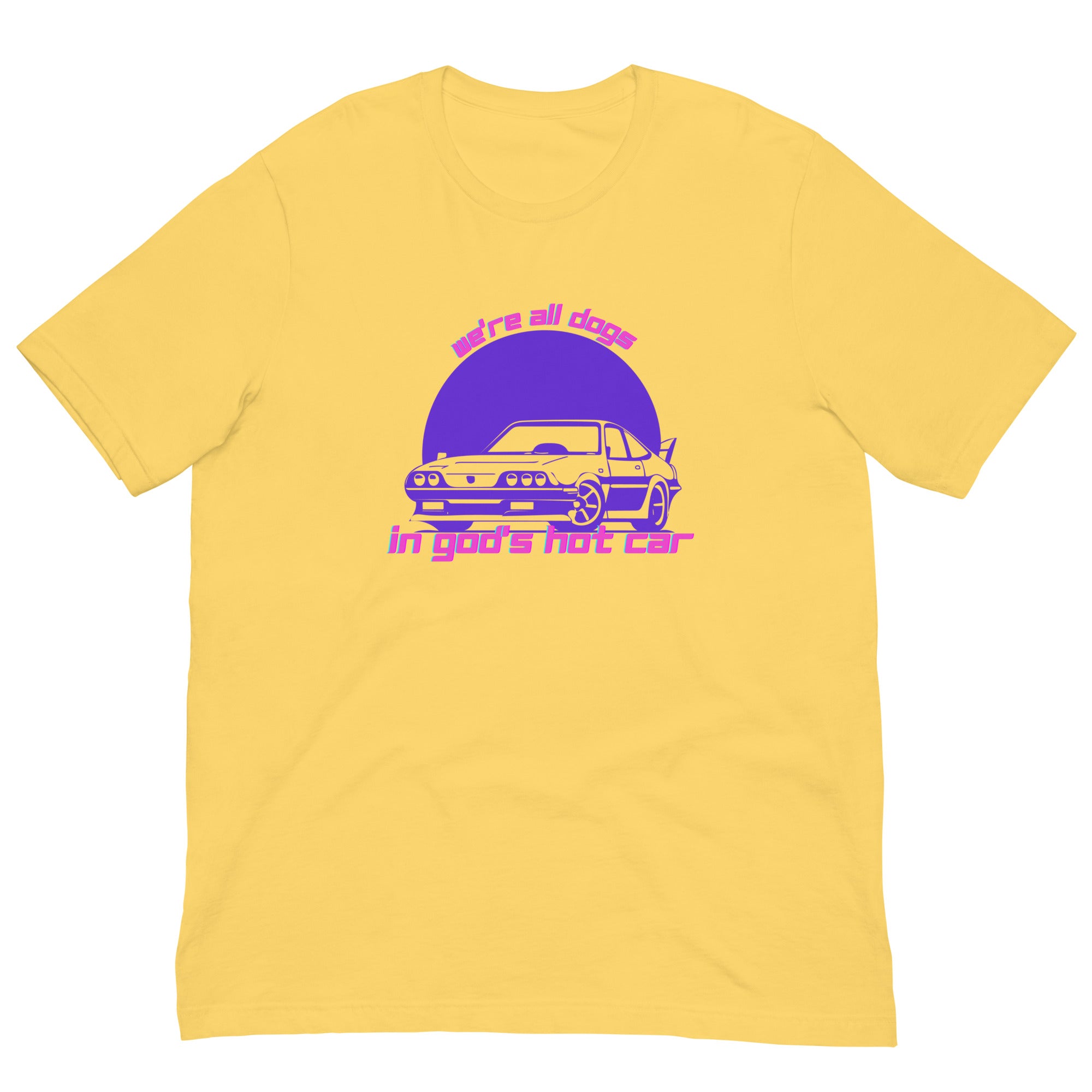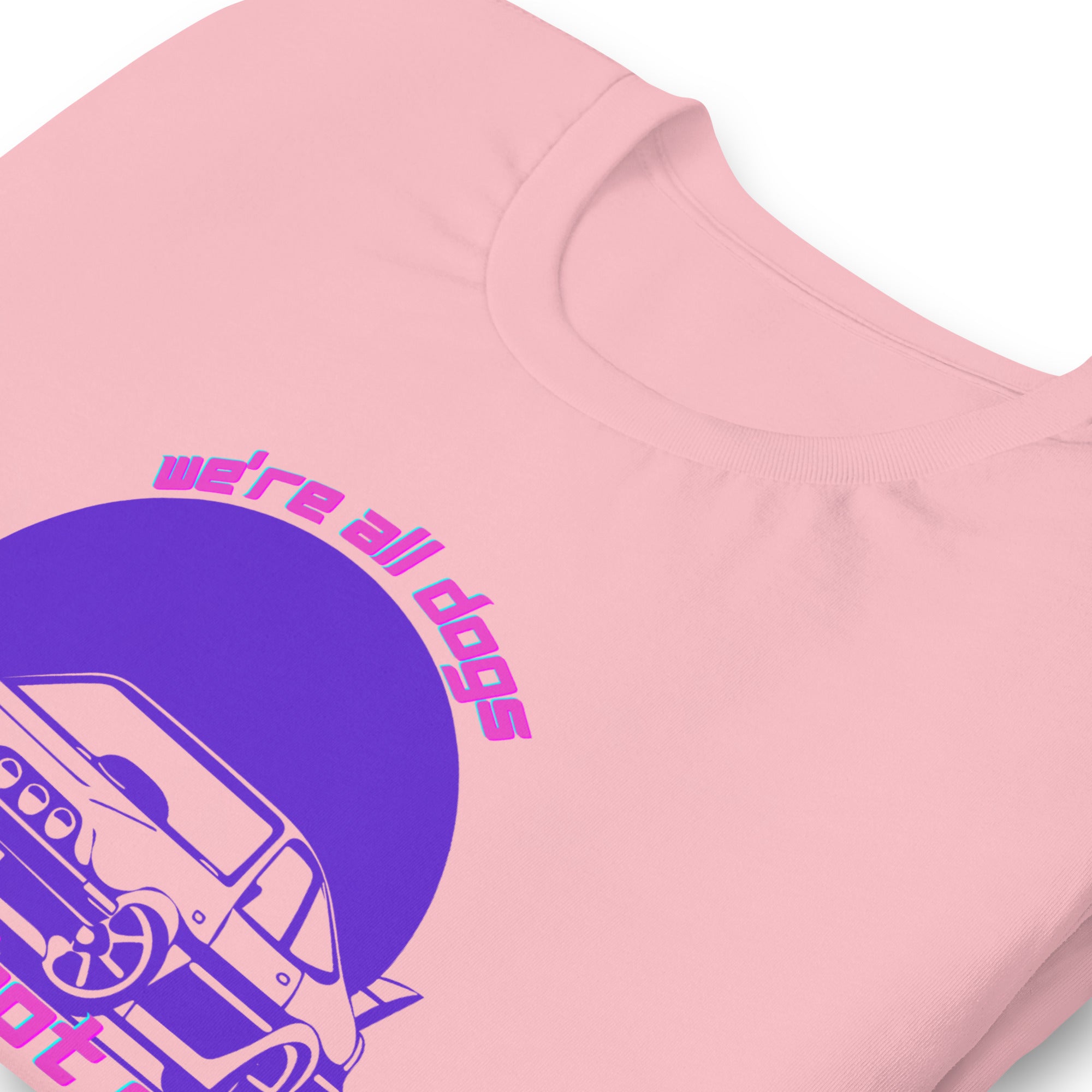 Retro God's Hot Car
"Absolutely hilarious! Got a ton of laughs at the office. This is such a good gag gift"
---
Sam Day 1-3 Day Shipping When Ordered by 3PM EST
100% Anonymous
and 100% Hilarious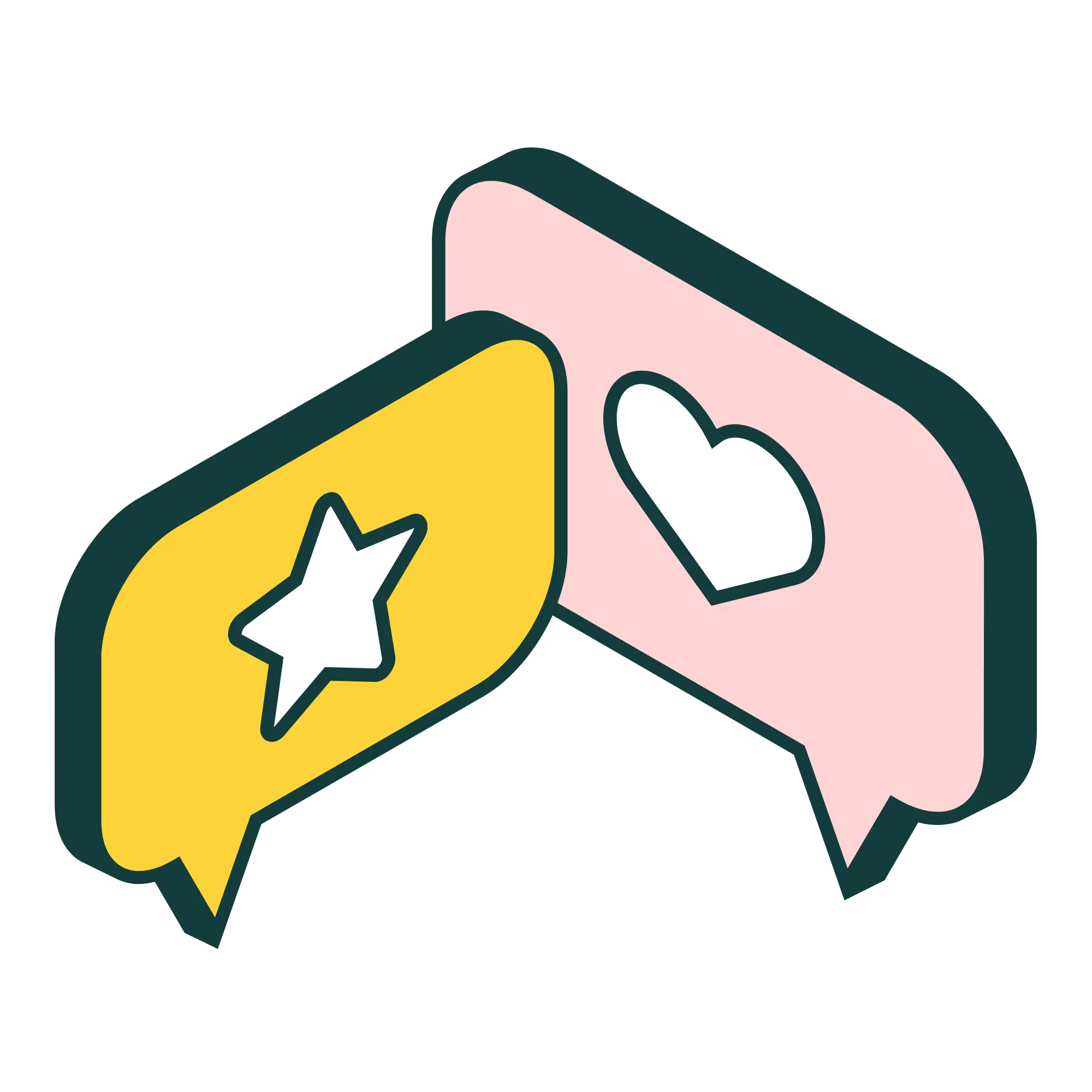 Over 1500 Five
Star Reviews
This Unisex Graphic tee is a throwback to the 00's and 90's comfy as all heck, eye catching, and cool as hell, this shirt won't get you laid but it will at least get your foot in the door.  The rest is up to you.  Some dirty deets:


Orders take 2-3 days to process
all orders shipped via USPS ground advantage (3-5 days) unless specified otherwise
all shirts are 100% guaranteed or your money back
Sizing questions, see the photo in the listing
anything else is below and if you can't find it there, hit us up and we are happy to help out wherever we need to!

Ironic tees are in and you're the one who will be bringing the heat on the street.  Whether you call it a meme shirt, "tik tok made me buy it", or just like funny shirts that get double looks...Dick at your door has the jam. 

🌟 Hey there, party people! Get ready to buckle up for the ride of your life with our hilarious graphic tee – it's not just a shirt, it's a one-of-a-kind masterpiece that's gonna make you the center of attention and the life of the party! 🎉💥

💨 Need it fast? No worries, speed demons! We'll zap this gem right to your doorstep faster than a rocket-powered cheetah on rollerblades – you won't even have time to say, "Wait, where's my package?" 🚀💨

💯 And hold on tight, because we've got your back like a trusty sidekick! If this tee doesn't have you giggling and snorting like a ticklish hyena, just give us a shout, and we'll fix it up or give you a refund – that's our 100% satisfaction guarantee, no monkey business! 🙌🐒

🌟 But don't just take our word for it – we've got more five-star reviews than there are stars in the sky (well, almost)! Our satisfied customers are singing praises and doing the happy dance in our awesome tees! Join the laughter club and spread the good vibes! 🌟⭐️🎵

📺 And guess what? We've gone Hollywood, baby! You're not just buying a tee; you're rubbing elbows with the funniest stars! We've been featured on Comedy Central and Barstool Sports – we're practically celebrities! 😎🌟

🇺🇸 Oh, say can you see – this tee is proudly made in the good ol' USA! You're not just supporting local talent; you're adding some star-spangled pizzazz to your style! It's like fireworks for your wardrobe! 🇺🇸💥

So, there you have it – the tee that's softer than a cloud, funnier than a clown, and more on point than a dart-playing ninja! It's pre-shrunk, side-seamed, and shoulder-to-shoulder taped – a true superhero among shirts! 🦸‍♂️🤣 So what are you waiting for? Add this riot of laughter to your cart now and get ready to unleash your inner goofball in style! 🚀🤪 Let's do this!

IS THIS CHOCOLATE EDIBLE?

Sure is! Each ding Dong is hand crafted with care by a certified chocolatier. 100% vegan and they're absolutely delicious.
This chocoalte turd packs a bunch at 4OZ or lumpy, vegan chocolate goodness.  Fake poop is the funniest when given anonymously.
Since all our chocolate is made fresh, orders are typically shipped within 2-3 business days. The processing time is in addition to the shipping option you choose. Please be Aware that during busy times like holidays, processing May take a little longer than 3 business days.
HAVE YOU EVER HAD A PROBLEM WITH MELTING?

We have tested these chocolates in warm conditions and they went unmelted, but we've also had reports in mild climates where they were left on the doorstep in the Sun and did melt. If you are concerned about the possibility of melting we offer insulated shipping boxes with cold gel packs for a little extra.
HOW DO I KNOW MY TARGET RECEIVED THE PACKAGE (PUN INTENDED)?

Each package is tagged and easily tracked online through our shipment tracking service. Once it leaves our warehouse, you Will receive that tracking number so you can check on live updates as the package reaches it's Target.
Because what is better than sending an anonymous chocolate Dick to someone in the mail? There is something really special about knowing you have given something confusing with no hope of figuring out who the culprit is. That's a special kind of torture.
This product has no reviews yet.