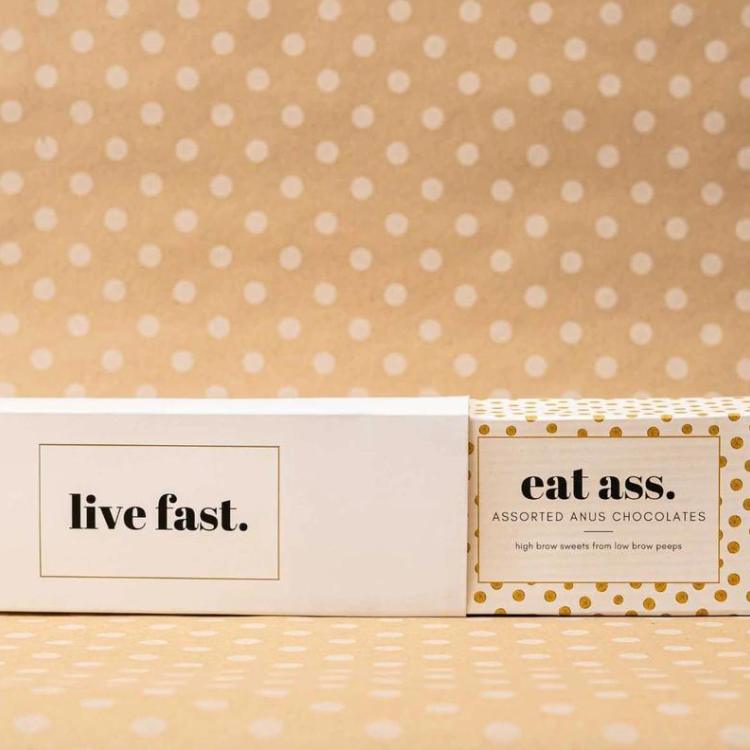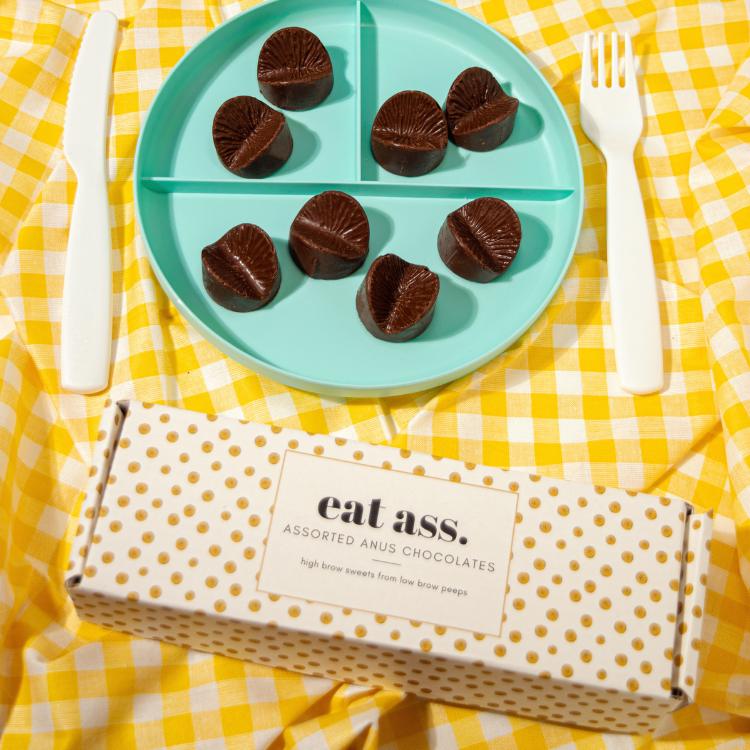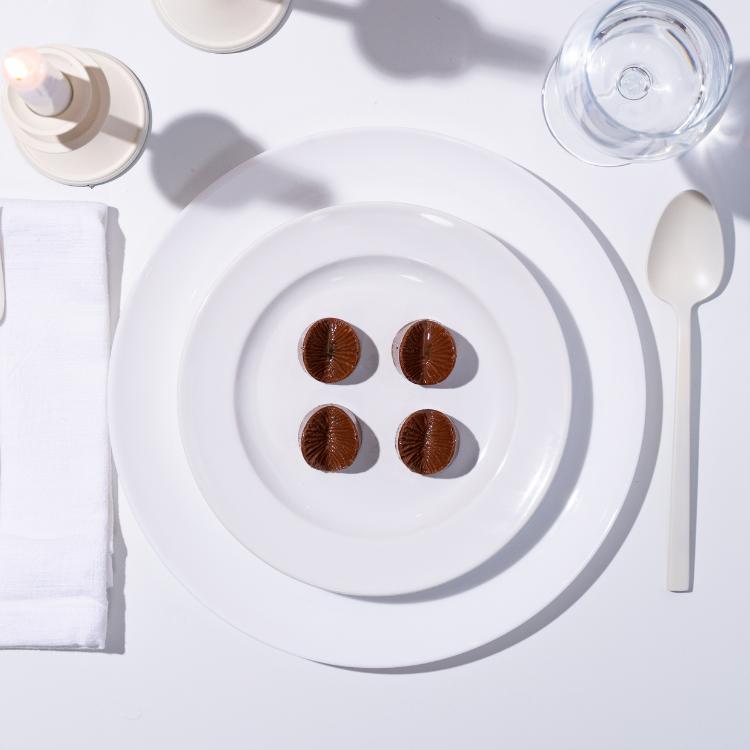 Live Fast, Eat Ass - Edible Anus Chocolates
---
Dick At Your Door has the best edible anus chocolates you never knew you needed.  Prank your friends with these mini buttholes! Anonymously send | over 70,000 happy pranksters!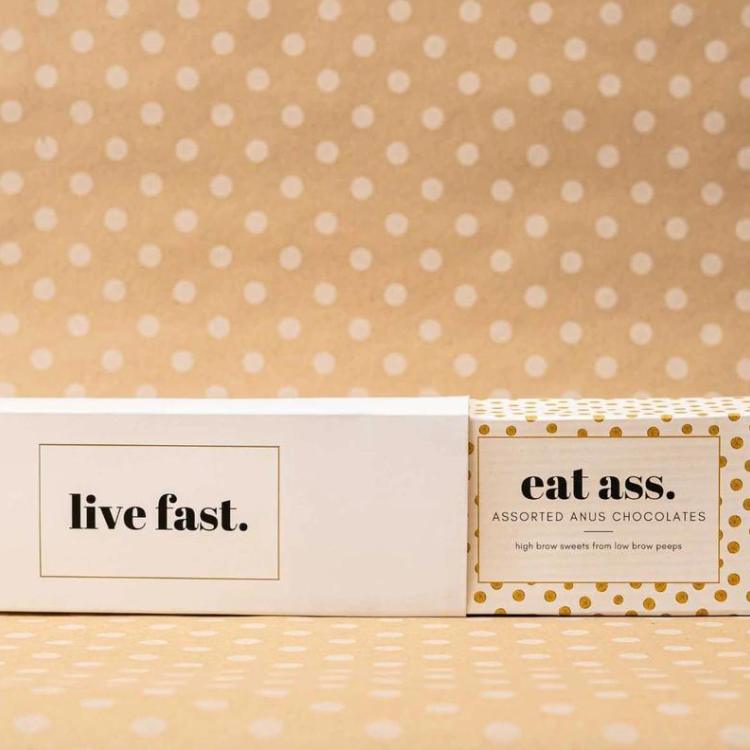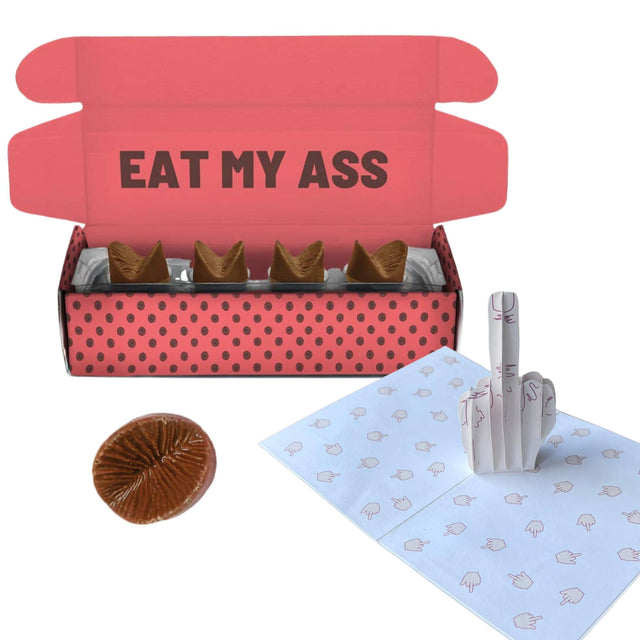 Butthole Bundler
Eat My Ass Chocolates
The Best Selling Middle Finger Card
Free Custom Message
15% off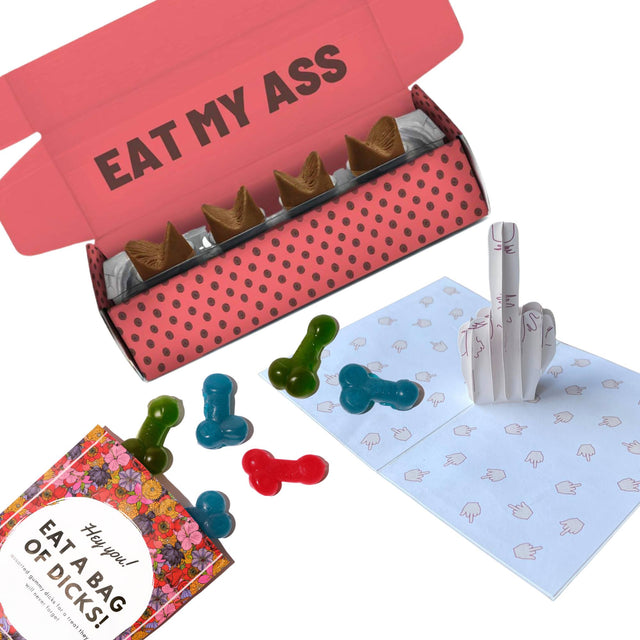 "The Kitchen Sink"
Eat My Ass - Edible Anus
Bag of Dicks
Middle Finger Card
Free Custom Message
Free 2 Day Shipping
25% Off
Where You've Seen Us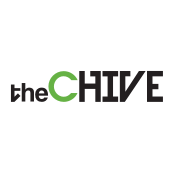 Yup, you can send a Chocolate Dick to ANYONE
Send An Anonymous Chocolate Butthole
Or don't, we don't care! Dick At Your Door is here for one thing only - to provide the best f*cking gag gifts you can get.
Why our succulent booty holes?
These fart boxes are the new jam in 2023. Everyone is sending them!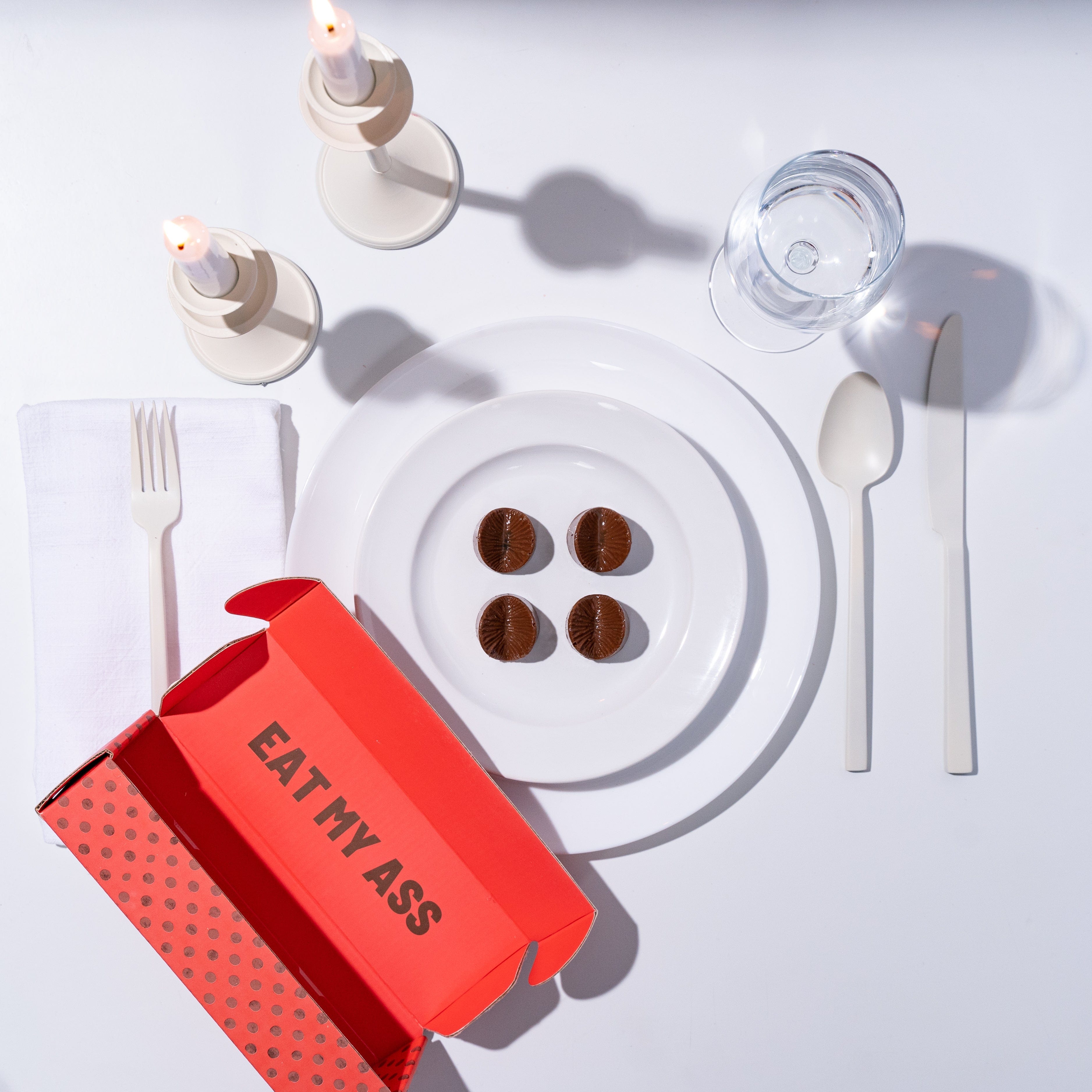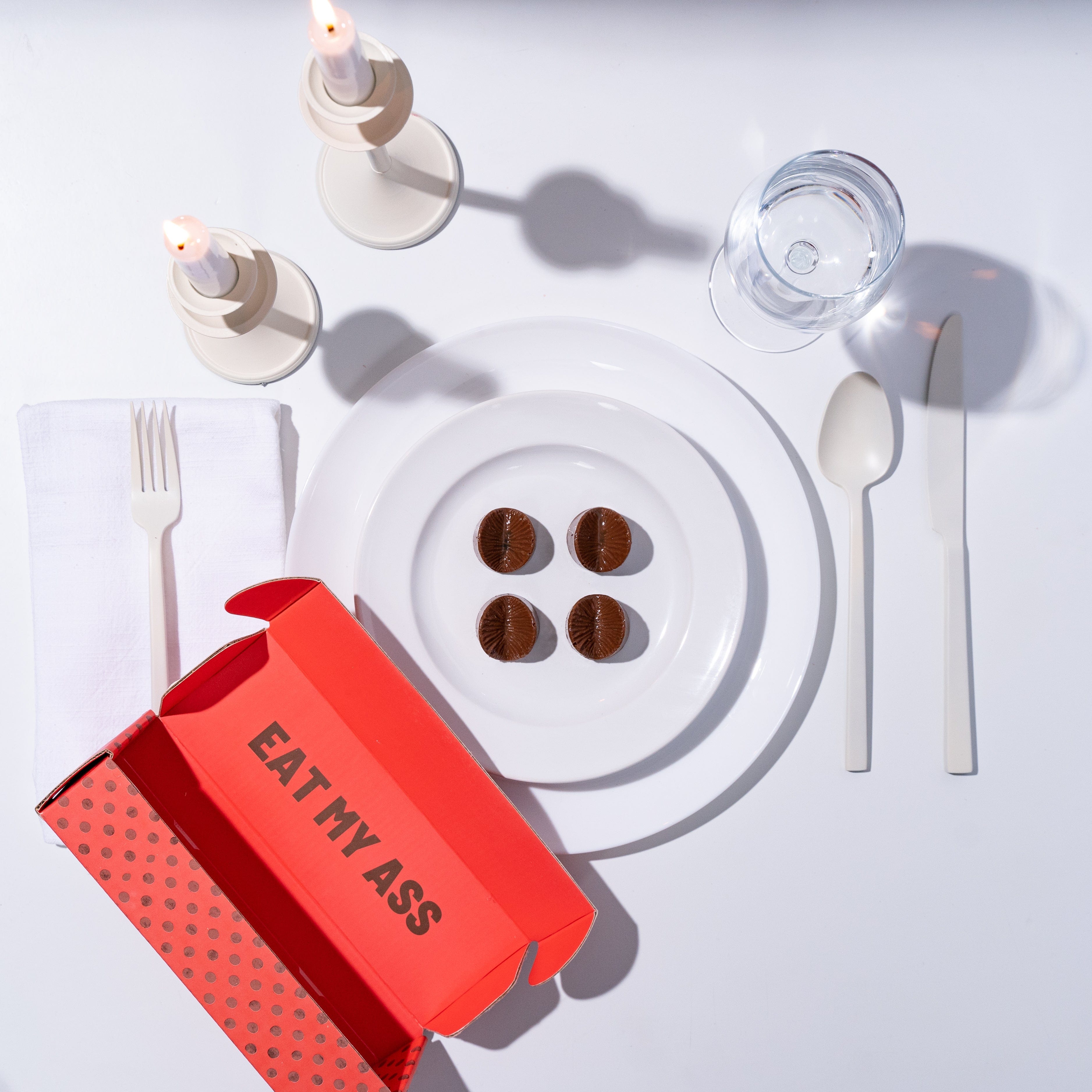 Molded To Your Asshole
Not really, but it looks a lot like a chocolate starfish.
4 Tasty Treats
Our motto has always been "Live Fast. And Eat Ass"
Send Anonymously
Choose a box and send it anonymously to any friend or foe.
Cheers to making gift giving that much better
Send a box of balloon knots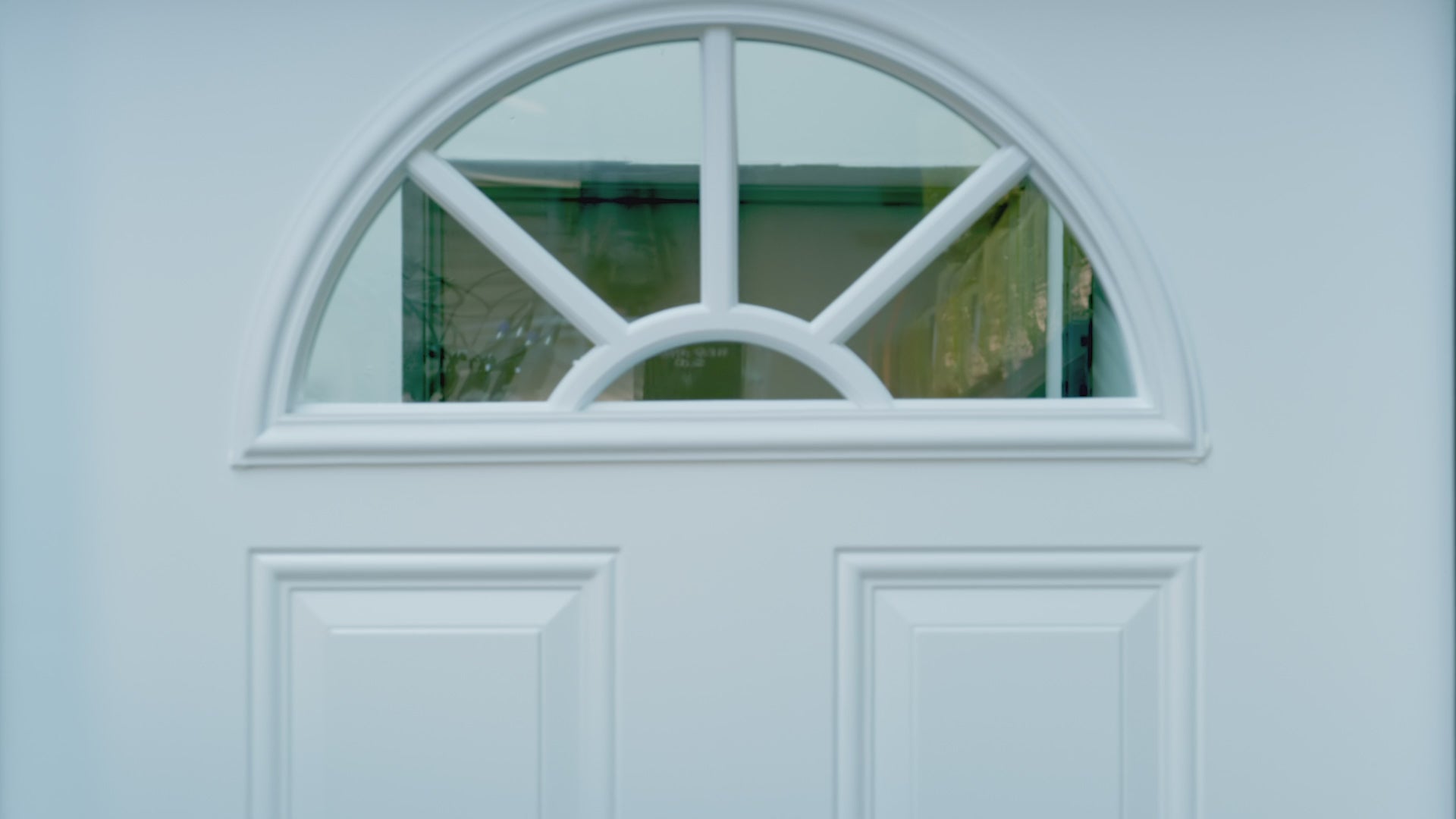 Let's explain how it works
FAQ
Use this text to share information about your product or shipping policies.
Yes, we ship all over the world. Shipping costs will apply, and will be added at checkout. We run discounts and promotions all year, so stay tuned for exclusive deals.
How long will it take to get my orders?

It depends on where you are. Orders processed here will take 5-7 business days to arrive. Overseas deliveries can take anywhere from 7-16 days. Delivery details will be provided in your confirmation email.
Our customer support is available Monday to Friday: 8am-8:30pm.
Average answer time: 24h
Great use for exercising freedom of speech!
Most of my purchases are sent to public or government officials that have managed to get on my radar for one reason or another. While they are sent anonymously meaning I have no knowledge if they arrived or not, I am actually anticipating a day when I'm prosecuted for sending obscene material through the mail to the recipient only to demonstrate to the public how deserving they are to get it.
If you're a cop or city official that received one of these gifts, there's a possibility that it came from me and you'll know why you earned it.
Fabulous gift
I order two, surprise my two friends, they find it so hilarious and they love it!
Email review request and the irony
The irony of this email I tried to email support never heard back. Got one half reply from Adam but issue was never addressed lol.
Of course, we'd love your feedback on how everything went! Good or bad, it helps us get better. Plus you'll get a juicy coupon for helping us out. That's a win/win.
Have an issue with your order? Shoot us a quick email before reviewing so we can sort you out and make everything peachy keen.
Amazing!
My friend was hysterical with laughter when she opened the penis in a can! I will definitely order for other friends! A++++
Fast service and my friend loved her surprise! 😂